WELCOME TO BEER DRINKING NIRVANA!
Posted November 29, 2016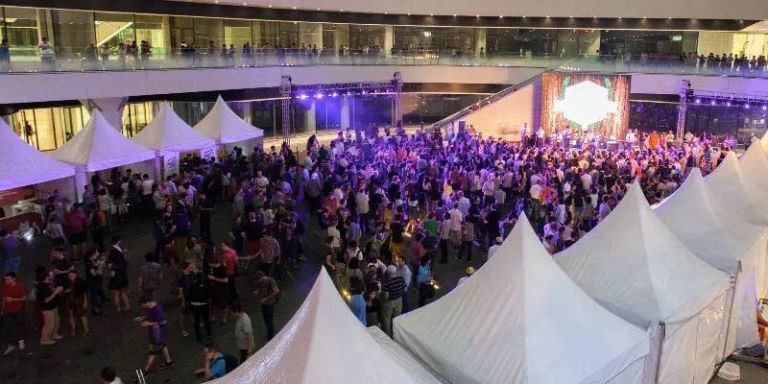 By Mike Queensway
The craft beer revolution that has swept the globe over the last 10 years has finally arrived in the Philippines, and specifically this weekend, Angeles City and Central Luzon.
Micro-breweries, defined as breweries employing only a handful of people making small batches of beer by hand with the highest quality ingredients, and without the use of chemicals or preservatives, have started to spring up around the country. And beer fans have quickly taken notice, drawn in by the unique tastes and varieties of craft beer, and the high quality of the beer and the buzz.
The idea behind the Angeles City Craft Beer Festival, which will take place at Marquee Mall Dec. 2-4, is to bring this burgeoning craft beer scene in the Philippines to the wider public and challenge and change people's ideas of what beer can be. With that in mind, we have gathered together 17 of the best Philippine-based micro-breweries, along with several imported craft beer brands, to bring you a beer drinking experience that is simply out of this world. In total you have your choice of nearly 100 different kinds of artisanal beers to choose from! Whether you are a craft beer aficionado or a newcomer to craft beer, these are happy days indeed.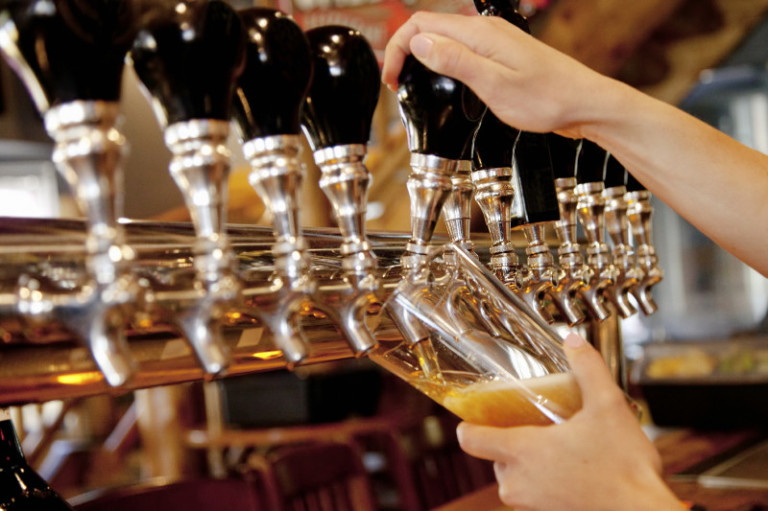 With so much choice, just where does one start? Well, all guests coming to the Angeles City Craft Beer Festival will get one free craft beer with your entrance fee. Each brewer will be offering one of their craft beers as that free one. Consider this your entry level beer.
Everyone will also receive a free Craft Beer Guide that has information on the offerings of each brewery. There's even a handy glossary explaining the different kinds of beer. Don't be shy to talk to the brewers themselves. Many will give you small tastes and are happy to discuss their liquid creations.
If you want to learn more about making craft beer, attend one of our beer seminars scheduled during the festival. The seminars are scheduled for Saturday at 4pm and Sunday at 5pm. And don't forget to 'pair' your craft beer with our terrific food offerings. And each evening the scene will really heat up with our headlining musical act, the Jazz Grill All-Stars.
Like many things in life, change often comes about out of a desire to step out of the ordinary. And here at the 1st Annual Angeles City Craft Beer Festival, you are about to embark on a beer drinking experience where the word "ordinary" simply doesn't exist.
So let's get this party started. See you at Marquee Mall Dec. 2-4 for a party the likes of which only Angeles City can put on.
Cheers!
*The 1st Annual Angeles City Craft Beer Festival takes place Dec.2-4, 2016 from 2pm-12am daily at Marquee Mall, Marquee Park. Tickets are availabe at the door and cost P250 per person and come with one free craft beer. Two day passes are availabe for P350 per person and come with one free craft beer.
The 1st Annual Angeles City Craft Beer Festival is endorsed by the Philippine Department of Tourism and the Angeles City Tourism Office and is sponsored by CPI Call Shop & Business Café, Meister Solar, Harrier Magazine, DrinkManila.com, Cool Breeze Hotel, Frontera Tex-Mex, Royce Hotel and Casino, Hotel Euro Asia, WheninManila.com, Harry the Horse, Whereinpampanga.com, CLTV-36, Sunstar Pampanga, Systems Plus College Foundation, Whereinangeles.ph and is powered by Pouch Nation. The event will benefit the Tuloy Foundation for street children.

Subscribe to Our Newsletter
Be the first to know! Receive the latest updates and information about the 1st Annual Angeles City Craft Beer Festival directly to your inbox.
WELCOME TO BEER DRINKING NIRVANA!