The Angeles City Craft Beer Festival Set For Marquee Mall In December
Posted August 31, 2016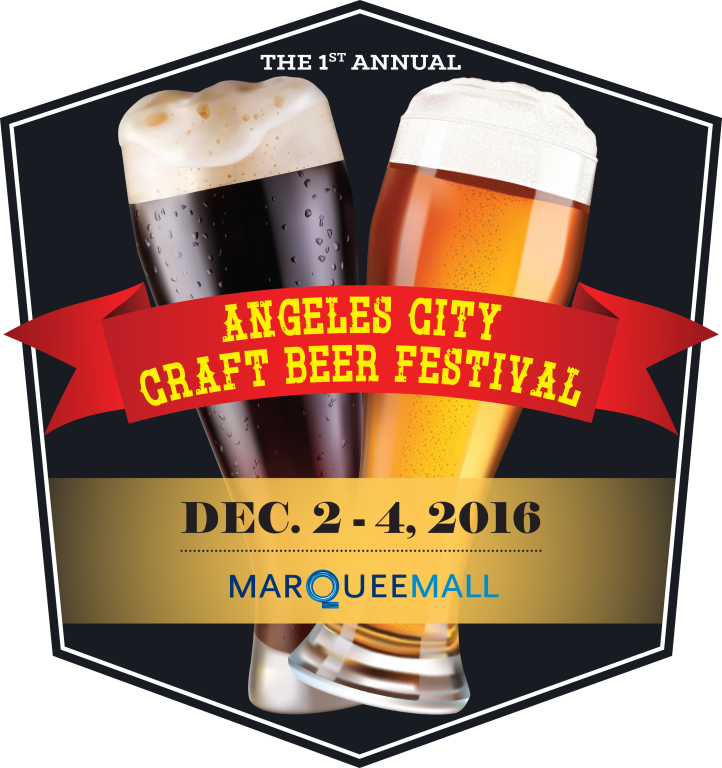 By Mike Queensway
(Angeles City, Philippines)—With its decades long history hosting the US Air Force, and now as Central Luzon's food and drink go-to destination, Angeles City has always been a big beer drinking kind of town. To be honest, however, the offerings for variety and quality in beer, like in the rest of the Philippines, have been limited to say the least.
That is all about to change for Angelenos and visitors in a big way as the city will play host to one of the most unique festivals to ever come to the region; the 1st Annual Angeles City Craft Beer Festival, which will take place at Marquee Mall's outdoor Marquee Park, December 2-4, 2016.
For those unfamiliar with the term, craft beer refers to beer that is made by a brewery that is small, independent and that uses traditional methods of brewing. Craft beers are made by hand using the highest quality ingredients, with no preservatives or chemicals, and come in literally endless varieties with varying tastes and alcohol content.
Craft beer has literally exploded in popularity in most parts of the world over the last 15 years and has, in the last three years, started to take hold in the Philippines. Several dozen micro-breweries have sprung up throughout the country, including one in Angeles City, to service a fast growing demand for better quality beer. And these breweries are starting to consistently deliver some very good world class beers, from ales to lagers to the always popular IPA's.
The 1st Annual Angeles City Craft Beer Festival will give beer lovers the opportunity to taste and enjoy a large number of the latest Philippine-based craft beers, and imported craft beers, in one place at one time. Organizers are planning on having around 15 micro-breweries on hand, along with several imported craft beer brands from the US, Japan, Belgium and Ireland, offering festival goers over 100 varieties of craft beer to taste and enjoy.
At the same time, festival goers will have the opportunity to enjoy their craft beers with a selection of gourmet international and local food provided by celebrity chefs and unique local food outlets, live jazz music, educational beer seminars and plenty of fun and games.
The Angeles City Craft Beer Festival is the idea of American Ted Lerner, a long-time resident of Angeles City, whose company TLC Promotions will be organizing the event. Lerner, who is also a noted author and boxing ring announcer in the Philippines, came up with the idea for a craft beer festival after tasting some local craft beers.
"Pinatubo Craft beer is the first micro-brewery in the Angeles area and I credit them with getting this idea going in my head. Two German and their Filipino partners started brewing real German beer in Angeles City a year ago. When I tasted their beer I said 'this kind of thing is the future of beer in this country.'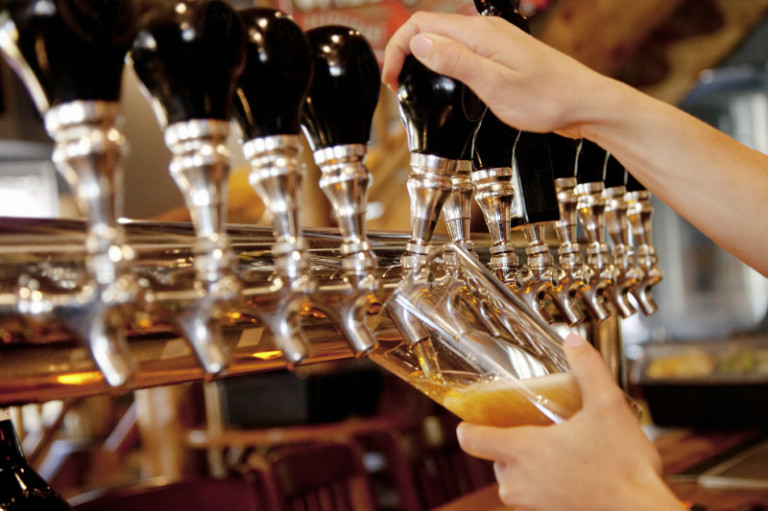 "I absolutely love beer but for years I've been terminally bored with drinking beer in the Philippines because of the sheer lack of variety. But this has all started to change as the craft beer revolution which has swept the world has started to kick in here. There are small breweries popping up in every part of the Philippines and these folks are producing some quality beers. I've had the chance to taste a lot of them in the last few months while putting this festival together and I get more impressed each and every day."
Lerner said what most impresses him about craft beer is the effort and creativity that goes into making this level of quality of man's favorite beverage.
"All of the micro-breweries are small operations, with maybe five to ten employees. Craft beer is an art and a labor of love for these brewers. I want to showcase their efforts to the public because I know people these days are looking for new and unique drinking experiences that go beyond the ordinary."
The event, the first of its kind outside of Metro Manila, has attracted the attention of government and business sectors in the Pampanga region, who are keen to promote the area as a hub for unique food, drink and tourism. Ronnie Tiotuico, the long-time head of the Department of Tourism Region 3, an area comprising 7 provinces and over ten million people, has given the DOT's full backing to this distinctive festival.
"The 1st Annual Angeles City Craft Beer Festival is an idea whose time has come," Mr.Tiotuico said recently. "Angeles City and Pampanga are getting more and more known for being great places for food and drink lovers and this festival will surely enhance that reputation. We at the DOT wholeheartedly support the Angeles City Craft Beer Festival and know that it will bring people from all over the region and Manila to enjoy the very best craft beer from around the Philippines and abroad. This is a festival that will surely grow and get bigger every year."
Richard Daenos, director of the Angeles city government's tourism office also expressed his support for the festival.
"Angeles City is a growing center of entertainment and great food and drink and the Angeles City Craft Beer Festival is the perfect event to reflect that," Mr. Daenos said. "We look forward to our city hosting guests from here and around the region and know that everyone will enjoy this great festival."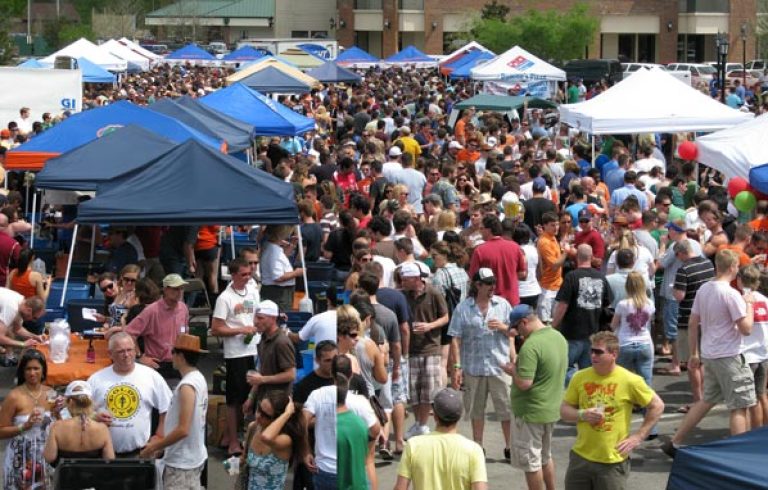 Ayalya's Marquee Mall, which has long been Central Luzon's go-to spot for high end cultural, and food and drink events, jumped at the chance to host this one of a kind festival.

"We are delighted that Marquee Mall is the venue for the 1st ever Angeles City Craft Beer Festival," said Marquee Mall General Manager Peachy Atendido. "This is a big event for this region and we are looking forward to celebrating 3 days of amazing craft beer, fantastic food, fun and camaraderie."
For Lerner it's all about the special vibe that craft beer brings to any occasion. With so many craft beers in one place, this means a good time will be had by all, especially in a party and entertainment town like Angeles City.
"This is a chance for the beer drinking public in Angeles, Central Luzon and even Metro Manila to experience something new, to meet the very people who create this liquid gold and to have a lot fun. We are also going to have several imported craft beer brands from the US, Japan, Belgium and Ireland so festival goers will have an amazing array of craft beers to try.
"I've always loved the vibe that surrounds craft beer gatherings. It makes people happy and the scene is really cool. We are going to have local breweries from Cebu, Manila, Sagada, Palawan, Tarlac, and right here in Angeles City all together in one place. Throw in the amazing food and music, and a spectacular outdoor venue at Marquee Mall and we have the ingredients for a legendary great time. In my opinion it can't get much better than that."
Tickets for the festival will cost P250 and include one free craft beer. Tickets will be available around the first week of October.

The 1st Annual Angeles City Craft Beer Festival is endorsed by the Philippine Department of Tourism and the Angeles City Tourism Office and is sponsored by CPI Call Shop & Business Café, Harrier Magazine, DrinkManila.com, Cool Breeze Hotel, Royce Hotel and Casino, Hotel Euro Asia, WheninManila.com, Harry the Horse, Whereinpampanga.com, Sunstar Pampanga, Philippines Ink, Systems Plus College Foundation and is powered by Pouch Nation. The event will benefit the Tuloy Foundation for street children.


The event will benefit the Tuloy Foundation for street children.

For more information on the 1st Annual Angeles City Craft Beer Festival you can visit the festival website at www.craftbeerphilippines.com.
Or visit their Facebok page at https://www.facebook.com/angelescitycraftbeerfestival/
For inquiries please call +639283027838 or email [email protected]



Subscribe to Our Newsletter
Be the first to know! Receive the latest updates and information about the 1st Annual Angeles City Craft Beer Festival directly to your inbox.
The Angeles City Craft Beer Festival Set For Marquee Mall In December