Our Brewery List Unveiled!
Posted October 15, 2016

If you previously didn't believe the craft beer revolution had landed in the Philippines, you better believe it now.
The 1st Annual Angeles City Craft Beer Festival is proud to unveil our craft brewery line-up for December at Marquee Mall. From as far south as Palawan and as far north as Sagada, Mt. Province, and many locales in between, the 16 Philippine based micro-breweries, plus a handful of imported brands, adds up to nearly 100 different kinds of artisanal beers, lagers, ales, IPA's, stouts and porters.
What this means is nothing short of revolutionary when it comes to beer drinking in Angeles City and Central Luzon. For the first time ever, come December 2-4 at Marquee Mall, beer lovers will be able to cast aside the ordinary and indulge in the greatest collection of craft beer ever offered in this region, all in one place, at one time, in one incredible venue.
Our participating breweries who hand craft this liquid gold run the gamut from state of the art micro-breweries to home brewers concocting exciting new beer variants. Sta. Rosa Laguna's The Crazy Carabao Brewering Company will be offering their four superb ales and is expected to introduce a new variety just for the festival. Angeles City's own Pinatubo Craft Brewery offers eight varieties of locally brewed real German beer, made with imported German ingredients and brewed to exacting German purity laws. (Pinatubo will be rolling out a special dark wheat beer just for the Angeles City Craft Beer Festival!)
From various corners of Manila, we bring you the Great Islands Craft Brewery, Nipa Brew, Joe's Brew, Alamat Brewery, and the Manila Mashers Club, all giving their unique twist on man's favorite beverage.
We are proud to have several neighboring provinces represented too. Tarlac's The Laughing Carabao Brewing Company offers beers made with local ingredients sourced from Tarlac. San Fernando's Bulul Brewery churns out some exciting new flavors, including the must try vanilla bourbon beer. Cerveza Sagada will surely blow you away with their craft beers made from pure Cordillera mountain water.
Coming from down south the Palaweno Brewery, the only all-female run micro-brewery in the Philippines, will be bringing their internationally recognized beers straight to your thirst. We will also feature two breweries from Cebu. The Cebruery serves up serious artisanal craft beer with uncompromising quality and innovative tastes. The always popular Turning Wheels Brewery is considered by many to be brewing the finest craft beers in the archipelago.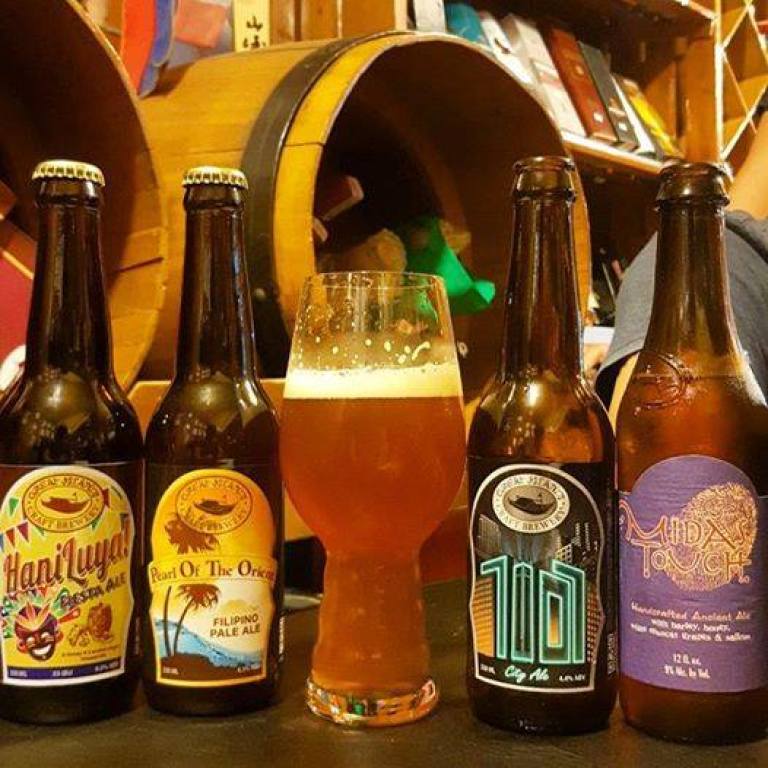 To spice things up a bit, we've thrown in some terrific imported craft beers, courtesy of our friends at The Bottle Shop in Manila. These include American craft beers Gorden Biersch, Anderson Valley, Stone, and Rogue, Hitachino Nest from Japan, and Fuller's from the UK.
And that's not all. From our friends at Suncoast Brands, we will offer on tap Heverlee Witte Beer(Wheat Beer) from Belgium, Magners Irish Cider, and Tennents Scottish Lager.
As you can see, the response from our craft brewers has been nothing short of extraordinary, and much of that enthusiasm comes down to them knowing that folks in Central Luzon simply love to have a good time.
If you like real beer with real flavor, --and we know you do---these are happy days indeed.
Click the link below to see full descriptions of each of our participating brewers.

The 1st Annual Angeles City Craft Beer Festival is endorsed by the Philippine Department of Tourism and the Angeles City Tourism Office and is sponsored by CPI Call Shop & Business Café, Harrier Magazine, DrinkManila.com, Cool Breeze Hotel, Royce Hotel and Casino, Hotel Euro Asia, WheninManila.com, Harry the Horse, Whereinpampanga.com, Sunstar Pampanga, Philippines Ink, Systems Plus College Foundation and is powered by Pouch Nation. The event will benefit the Tuloy Foundation for street children.

Subscribe to Our Newsletter
Be the first to know! Receive the latest updates and information about the 1st Annual Angeles City Craft Beer Festival directly to your inbox.
Our Brewery List Unveiled!