CATCH THE JAZZ GRILL ALL STARS NIGHTLY AT THE AC CRAFT BEER FESTIVAL
Posted November 20, 2016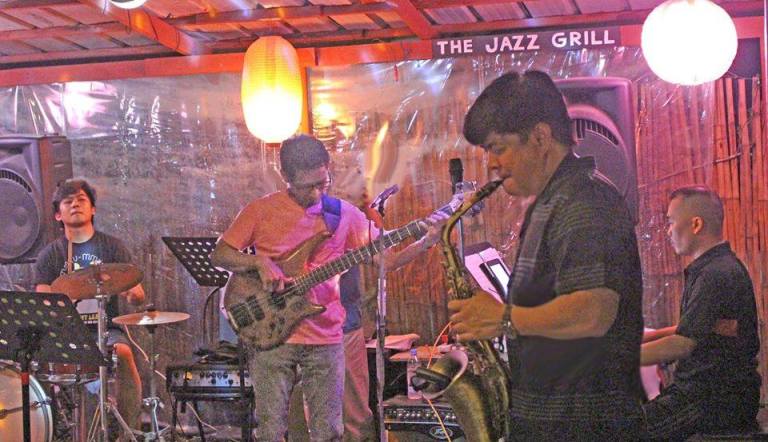 With a world class lineup of craft beers paired with amazing food, there's more than enough to make your visit to the Angeles City Craft Beer Festival a lively one. However, if you really want to take your experience here up several notches, stick around each evening to take in the sounds of our headline musical act, The Jazz Grill All Stars.
Led by Angeles City native Titus Del Rosario, the Jazz Grill All Stars are ready to serve up three funky sets of world class jazz each night. These guys are absolutely the real deal, offering amazing jam sessions of the likes of Dave Brubek, The Jazz Crusaders, Marcus Miller, Miles Davis, authentic American Swing music, and even some originals. With the multi-talented Titus leading the way on saxophone and occasionally on keyboard, this 12 piece band is absolutely guaranteed to slay the crowd.
Titus was a musical prodigy from childhood and even lived in Germany for 31 years where he honed his chops studying and playing jazz and classical music. A true home town musical genius, you can catch Titus each Thursday at the Jazz Grill, Titus' own open air bar located right to the side of the Abacan Bridge, behind Robinson's.
The Jazz Grill All-Stars will play each night of the festival beginning at 8pm.
Here is a video of Titus from back in 2011 playing in Germany.

Subscribe to Our Newsletter
Be the first to know! Receive the latest updates and information about the 1st Annual Angeles City Craft Beer Festival directly to your inbox.
CATCH THE JAZZ GRILL ALL STARS NIGHTLY AT THE AC CRAFT BEER FESTIVAL