Angeles City Craft Beer Festival Partners With Pouch Nation
Posted October 29, 2016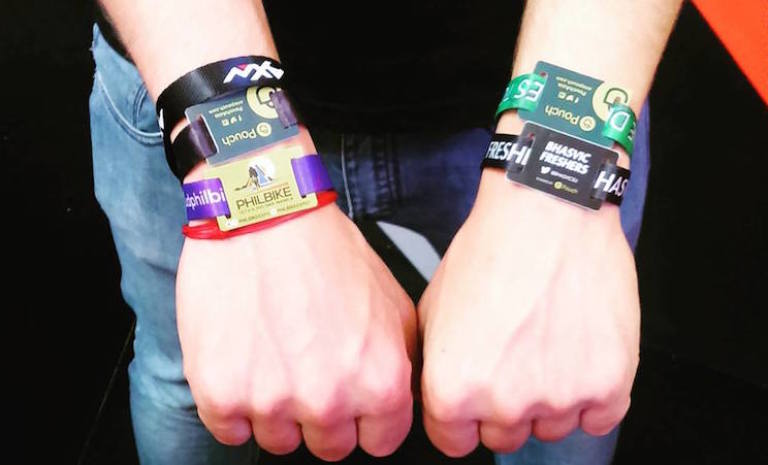 Not only is the the 1st Annual Angeles City Craft Beer Festival the first craft beer festival to ever be held in Angeles City and Central Luzon, it will also go down as the first ever "cashless" festival in this region.
The Angeles City Craft Beer Festival is proud to announce that we have partnered with technology firm Pouch Nation, ensuring craft beer fans a unique, modern experience during their time at this amazing three day event.
Upon entrance to the festival, guests will be issued a card that they will load with money at one of our loading stations . Guests will then use their debit card to purchase all drinks and food at each booth. The payment process takes mere seconds, ensuring less waiting times to get your food and craft beer(very important indeed!)
When you run out of load on your card, you can easily and quickly top up at our convenient loading stations inside the festival grounds.
Pounch Nation is the leading event management solution provider in Asia, offering better and more outstanding experiences for festival goers. Pouch Nation uses NFC technology to help promoters streamline their festival, and speed up waiting times and make payments easier for guests. In the past 12 months Pouch Nation has executed 50 events, including the first cashless events in Indonesia, Philippines, Vietnam, Malaysia and Thailand.
Tickets for the 1st Annual Angeles City Craft Beer Festival are now on sale. Tickets can be purchased online through the ticketing site of our technology partner Pouch Nation. Just click the "BUY NOW" button below and you will be taken directly to our ticketing site for easy purchase.
Tickets are P250 per day and include 1 free craft beer. We also have two day passes for P350(includes 1 craft beer) and a season pass for P500(includes 1 craft beer.)
PURCHASE YOUR TICKETS BEFORE NOVEMBER 15TH AND RECEIVE THE FOLLOWING BIG DISCOUNTS!
One Day Pass: P200(Includes 1 Craft Beer)
Two Day Pass: P250(Includes 1 Craft Beer)
Season Pass: P400(Includes 1 Craft Beer)
You can pay via credit or debit card, Paypal, or over the counter at thousands of locations around the Philippines.


Here is video from a big event powered by Pouch Nation.

Subscribe to Our Newsletter
Be the first to know! Receive the latest updates and information about the 1st Annual Angeles City Craft Beer Festival directly to your inbox.
Angeles City Craft Beer Festival Partners With Pouch Nation