"AN IDEA WHOSE TIME HAS COME"
Posted September 17, 2016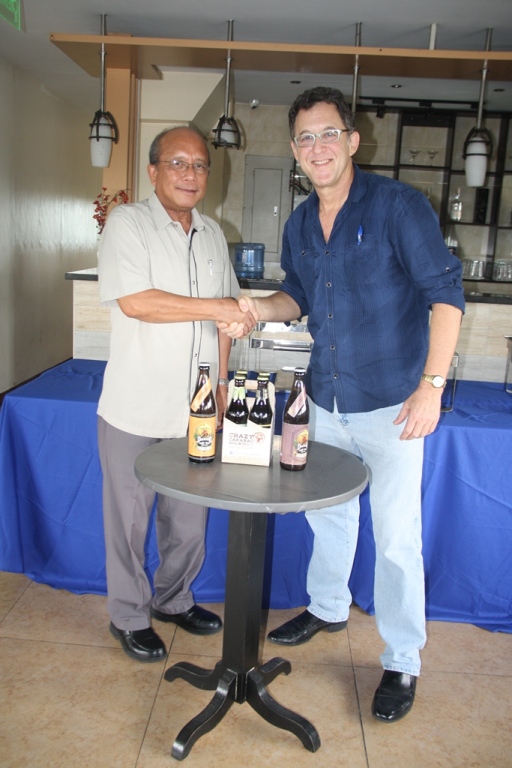 By Mike Queensway
As the 1st Annual Angeles City Craft Beer Festival gets closer, this one of a kind event has started to attract attention from craft beer lovers, and other curious folks, from around Luzon. And why not? With 15 Philippine micro-breweries and several imported brands offering close to 100 different kinds of craft beer, all in one venue at Marquee Mall's Marquee Park, this is about as close to beer drinking nirvana as one can get.
The uniqueness of this festival has not gone unnoticed by city and regional leaders. Ronnie Tiotuico, the long-time head of the Department of Tourism Region 3, an area comprising 7 provinces and over ten million people, has given his full backing to this distinctive festival.
"The 1st Annual Angeles City Craft Beer Festival is an idea whose time has come," Mr.Tiotuico said recently. "Angeles City and Pampanga are getting more and more known for being great places for food and drink lovers and this festival will surely enhance that reputation. We at the DOT wholeheartedly support the Angeles City Craft Beer Festival and know that it will bring people from all over the region and Manila to enjoy the very best craft beer from around the Philippines and abroad. This is a festival that will surely grow and get bigger every year."
Richard Daenos, director of the Angeles city government's tourism office also expressed his support for the festival.
"Angeles City is a growing center of entertainment and great food and drink and the Angeles City Craft Beer Festival is the perfect event to reflect that," Mr. Daenos said. "We look forward to our city hosting guests from here and around the region and know that everyone will enjoy this great festival."
The 1st Annual Angeles City Craft Beer Festival will be held from December 2-4, 2016 at Marquee Mall's outdoor Marquee Park. Besides the incredible selection of craft beer, festival goers will enjoy delicious international and local food prepared by well-known chefs, live Jazz from the Jazz Grill All-Stars, and plenty of fun and games.

Tickets cost P250 and include one free craft beer.
The 1st Annual Angeles City Craft Beer Festival is endorsed by the Philippine Department of Tourism and the Angeles City Tourism Office and is sponsored by CPI Call Shop & Business Café, Harrier Magazine, DrinkManila.com, Cool Breeze Hotel, Royce Hotel and Casino, Hotel Euro Asia, WheninManila.com, Harry the Horse, Whereinampanga.com, Sunstar Pampanga, Philippine Ink Master, Systems Plus College Foundation and is powered by Pouch Nation. The event will benefit the Tuloy Foundation for street children.
For more information on the 1st Annual Angeles City Craft Beer Festival visit the festival website at www.craftbeerphilippines.com.
Or visit their Facebok page at https://www.facebook.com/angelescitycraftbeerfestival/
For inquiries please call +639283027838 or email [email protected]


Subscribe to Our Newsletter
Be the first to know! Receive the latest updates and information about the 1st Annual Angeles City Craft Beer Festival directly to your inbox.
"AN IDEA WHOSE TIME HAS COME"