A Taste Of Things To Come
Posted October 20, 2016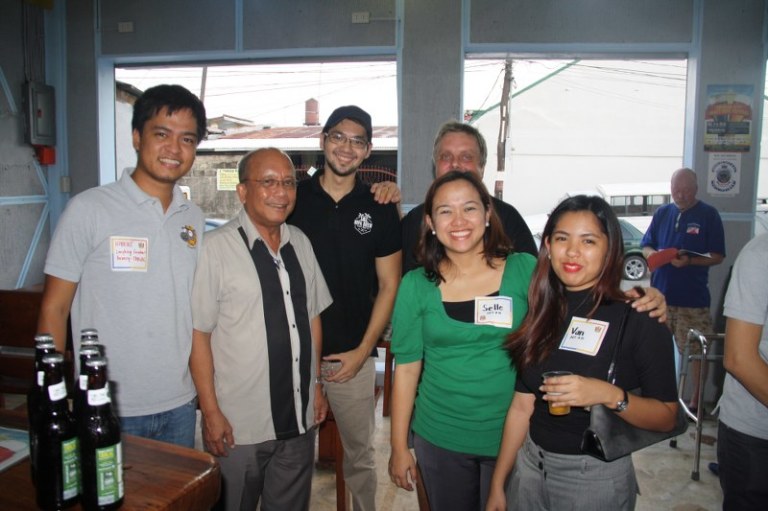 It was an evening offering a taste of things to come.
Over 25 Pampanga based media members, and plenty of our friends, joined our Press Preview on October 18th at the Pinatubo Craft Brewery in the Friendship are of Angeles City for December's Angeles City Craft Beer Festival. Guests got a chance to sample craft beer from 5 different micro-breweries, enjoyed amazing food, live jazz from the Jazz Grill All-Stars, and great company.
It was an event that one could truly only see in the world of craft beer. For here you had a local micro-brewery opening its doors to other micro-breweries for the evening, all for the purpose of promoting not just our upcoming festival at Marquee Mall, but also this quickly growing industry.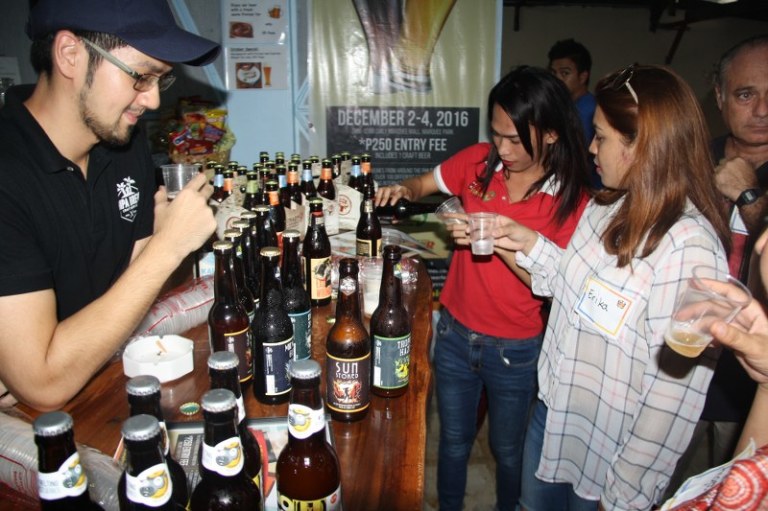 "Leave it to craft beer and the people who painstakingly make this liquid gold to bring even competitors together in the spirit of friendship, camaraderie and good times," said festival organizer Ted Lerner. "This is the very essence and spirit of craft beer and it's why more and more Filipinos and foreigners are quickly discovering this burgeoning trend."
The idea was to give our media friends a primer into the world of craft beer, and a taste of what the Angeles City Craft Beer Festival will be offering Angelenos and folks from Central Luzon in December. And thanks to several of our brewers who stepped up big time, the craft beer was free flowing.
Pinatubo Craft Brewery brews 8 different kinds of German beer right in its brewery in the Friendship area of Angeles, and all the taps were open wide with absolutely fresh beer. Makati based Nipa Brew offered a brilliant selection of their fine craft brews. The Crazy Carabao Brewing Company from Sta. Rosa Laguna was on hand to dish out its four amazing offerings. Tarlac's Laughing Carabao Brewery brought several of its tasty brews. Suncoast Brands arrived from Manila with several cases of Magner's Irish Cider, which proved a massive hit for the night.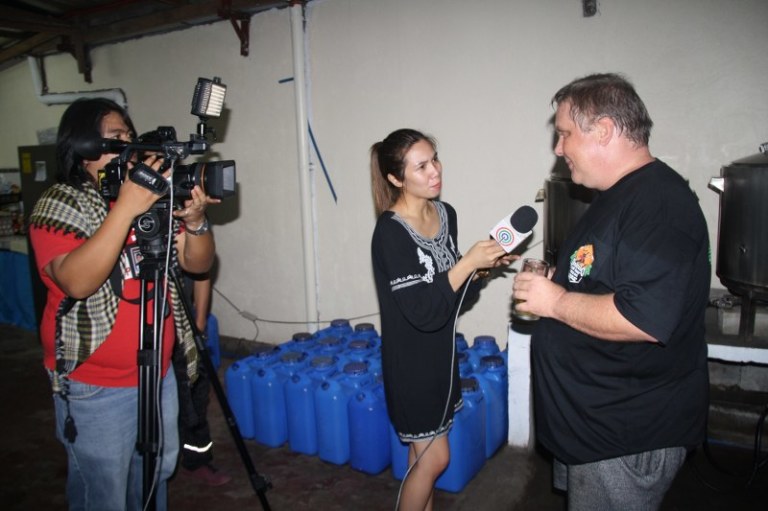 Of course craft beer goes down much better with great food and we had that covered as well. The folks at Pinatubo threw out a brilliant spread of their homemade German favorites, like schnitzel, currywurst, sauerkraut, and German meatballs. Frontera, which will be serving their brilliant Tex Mex at December's festival, brought over delicious Taquitos and guacamole. CPI Call Call Shop will also be at the festival, and they served up their famous Lox and Bagel sandwiches and fresh Panini's. Elle Pamintuan brought her Filipino favorites to complete this delicious lineup.
To make the evening complete, Titus Del Rosario's Jazz Grill All-Stars wowed the crowd with two sets of swinging jazz. The Jazz Grill All-Stars will be headlining the Angeles Craft Beer Festival all three nights.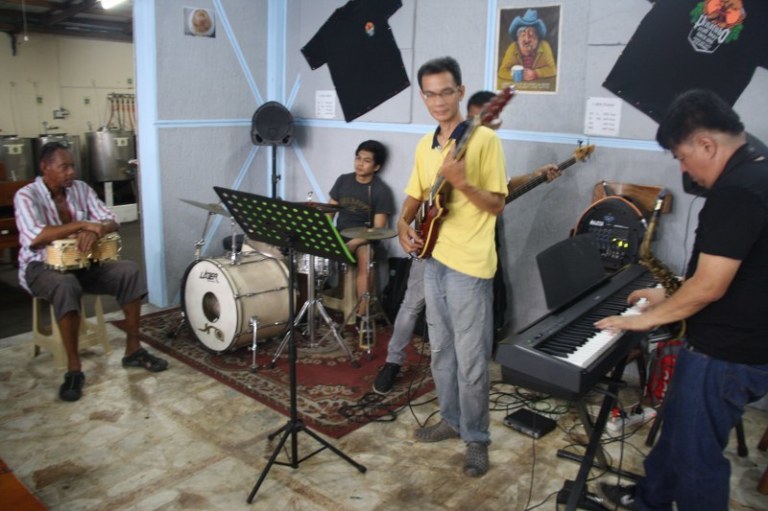 If the smiles on people's faces were anything to go by, then guests at December's 1st Annual Angeles City Craft Beer Festival are guaranteed to have an entertainment experience like they've never had before.
We'd like to thank our media friends for taking the time to conduct interviews and help us get the word out about the festival. Thanks also go to Ronnie Tiotuico and his staff at the Department of Tourism Region 3.
See you all in December at Marquee Mall.
The 1st Annual Angeles City Craft Beer Festival is endorsed by the Philippine Department of Tourism and the Angeles City Tourism Office and is sponsored by CPI Call Shop & Business Café, Harrier Magazine, DrinkManila.com, Cool Breeze Hotel, Royce Hotel and Casino, Hotel Euro Asia, WheninManila.com, Harry the Horse, Whereinpampanga.com, Sunstar Pampanga, Philippines Ink, Systems Plus College Foundation and is powered by Pouch Nation. The event will benefit the Tuloy Foundation for street children.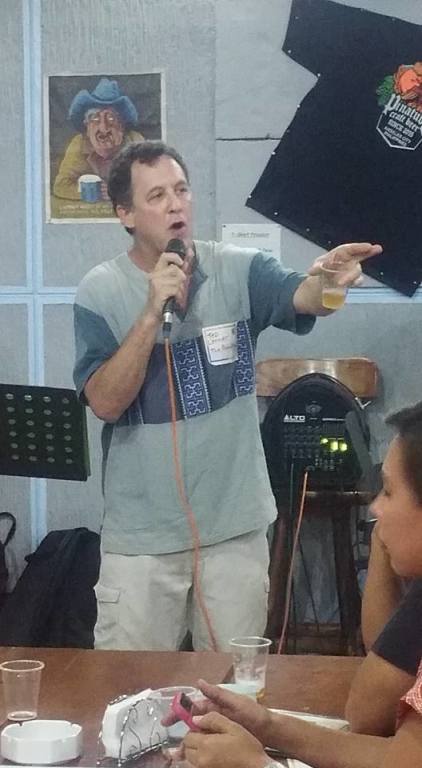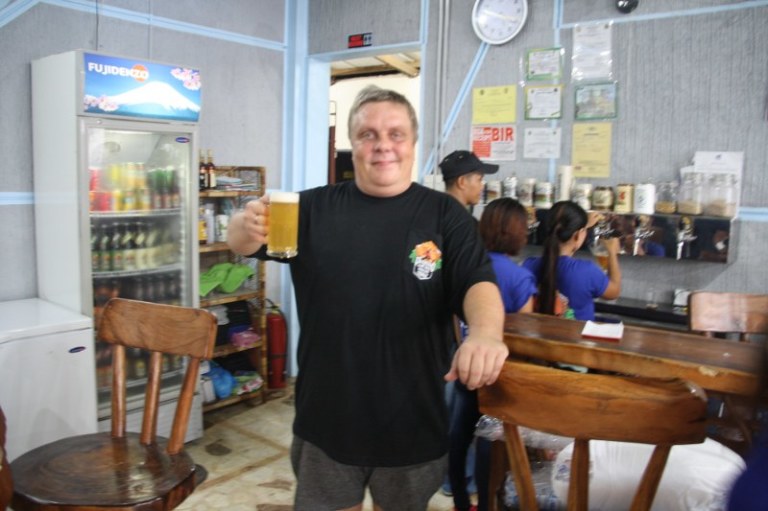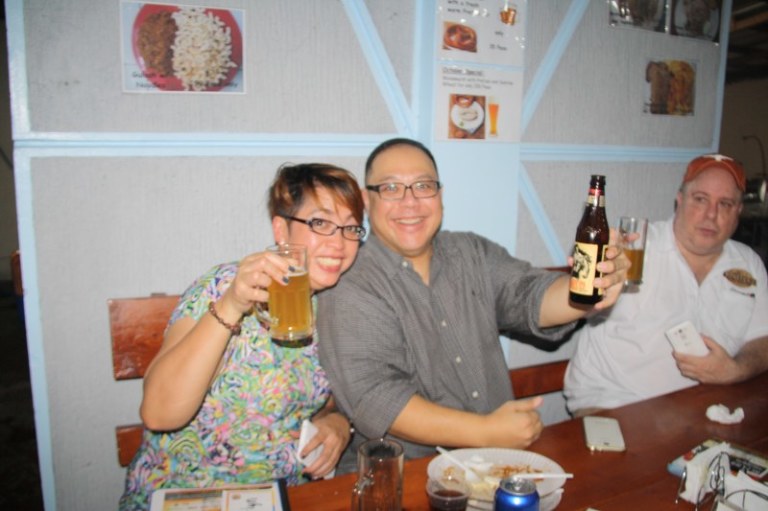 Subscribe to Our Newsletter
Be the first to know! Receive the latest updates and information about the 1st Annual Angeles City Craft Beer Festival directly to your inbox.
A Taste Of Things To Come