Pinatubo Craft Beer
Angeles City
When the history of craft beer in Angeles City is written someday far into the future, one indisputable fact will stand right at the top of the story: and that is that Pinatubo Craft Beer started it all.
It was early September, 2015 when two German expats in Angeles City, Michael and Juergen, poured their first hand crafted beer at their small tap room in Angeles City, an auspicious moment that changed the face of beer drinking in Angeles City and the Pampanga region forever. What had once been a terminally boring beer scene had now become beer drinking nirvana.
Since then the team at Pinatubo have introduced 7 amazingly delicious craft beers that have attracted a huge fan base from all over central and northern Luzon. What makes Pinatubo Craft Beer unique among all of the Philippine based micro-breweries is that they hand craft their beers with imported German ingredients to exacting German purity law. The German purity law refers to a set of rules in beer making laid down over 500 years ago and still practiced today in the world's best beer drinking nation.
So, yes, not only is Pinatubo a Philippine based craft beer, but it is really a German craft beer that is made in the Philippines, specifically Angeles City. Now you are getting the picture right? Real German beer made locally! No wonder their beers are so popular.
And get this. For the Angeles City Craft Beer Festival, Pinatubo will be debuting their newest creation, a dark wheat beer.
It should be a VERY merry Xmas season, German beer style, indeed!
Pinatubo Craft Beer will be pouring the following fine craft beers at the Angeles City Craft Beer Festival:
Dark Angel— Dark colored lager type beer with alight smoky body and mild hops and wheat notes. 5.6% ABV / 20 IBU

Golden Nectar Pilsner—Golden colored Pilsner with a dry body and well evident hops aroma. 5.5% ABV / 35 IBU
Sunrise Wheat—Perfectly balanced German style "Weissbier"(wheat beer). Fine fruit notes underline the refreshing taste. 5.6%ABV / 11 IBU
Magma Bock— German style bock beer. Crisp, smooth, intense taste. 7.6% ABV / 19 IBU
Twister Ale — Twister is a golden colored fruity ale with a distinguished hops note. 5.4% ABV / 24 IBU
Brainstorm—dark IPA with smoky and fruity flavors, and a well balanced hops aroma. 7.8% ABV / 38 IBU
Crown Lager—Pale colored lager with a light body and mild hops. 5.5% ABV / 19 IBU
Dark Wheat—Details brewing soon!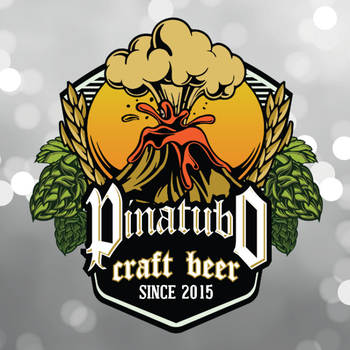 Subscribe to Our Newsletter
Be the first to know! Receive the latest updates and information about the 1st Annual Angeles City Craft Beer Festival directly to your inbox.