Palaweno Craft Brewery
Puerto Princesa, Palawan
1st Craft Beer Brewery in Palawan,1st All Female Craft Beer Brewers
in the Philippines! All for the love of beer!
Palaweño Brewery is Ayah's brainchild. Ayah (the founder) lived in San Diego for more than four years when the craft beer craze hit her area. Back then, she was oblivious of this thing they call "craft beer" until a friend introduced her to it. She became an instant convert.
In 2012, she came home to the Philippines with a brilliant idea and a homebrewer's kit. She thought, "this would definitely be a welcome change for the Philippines".
Ayah and Malu started with the homebrewer's kit and started brewing in their little kitchen. They would throw "Ayahay Night" parties for friends (who acted as our guinea pigs!). They literally drank our mistakes away and made a lot of friends along the way!
From the homebrewer's kit, Palaweño Brewery was born. Todate, these enterprising ladies brew all-grain but still keep things traditional: filling bottles by hand, crafting and labeling our own bottles ourselves. It can't get any more traditional than that!
It's no walk in park, and they love every second of it! That thing called "passion" is what drives them.
"We are honored and humbled at the same time to be a part of the craft beer revolution which is sweeping the world," Ayaha says. "It is our mission to provide the best craft beer we could, all for the love of it!"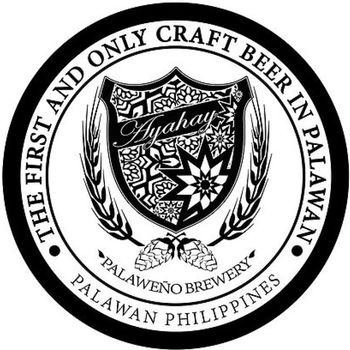 Subscribe to Our Newsletter
Be the first to know! Receive the latest updates and information about the 1st Annual Angeles City Craft Beer Festival directly to your inbox.