The Crazy Carabao Brewing Company
Santa Rosa, Laguna
While many craft breweries start as back room operations then decide to expand at a future date, the folks at the Crazy Carabao Brewing Company decided to go all-in straight from the get go. That's lucky indeed for all of us craft beer fans because these guys are producing some seriously delicious craft beer.

Based in Santa Rosa, Laguna, just south of Metro Manila, CCB began operations in 2015 when Australian expats Brad and Norm put up what has since become the Philippines largest and nicest micro-brewery. The 900 square meter brewery can produce 2000 liters per brew batch and has the capacity to brew in excess of 300,000 liters per year. That's a lot of craft beer!
After tinkering with various recipes, CCB rolled out four distinctive ales. Craft beer fans in the Philippines have since been forced to stand up and take notice as the quality, taste and overall presentation of CCB's products has clearly set the bar in craft beer very high.
The four beers that CCB rolled out, which are all 100% organic and contain zero preservatives, run the gamut of tastes and styles. The pale and lighter Kalinga Kolsch is a golden colored ale that some might think is a lager, and offers a nice entry level craft beer. The Tarsier Wheat is another smooth flowing brew with subtle hints of banana and clove. The Tuff Tuko Pale Ale hits home with a firm bitterness from its citrus and pine hops blend and a nice punch at 5% alcohol. The Exit Wounds IPA is loaded with North American hops and British malts and at 6.5% alcohol, it's a sure way to Easy Street.


CCB's products have been gaining ardent fans and are starting to appear in many retailers in Manila, Angeles City and other parts of the country. Word from Brad and Norm is that CCB is currently tinkering with some new offerings to add to their lineup, including a lager, and a cider, one or both of which may be debuted at the Angeles City Craft Beer Festival in December. All we can say to that is, "Yes! Yes! Yes!"
With the Crazy Carabao Brewing Company firmly entrenched on the local scene, the future of craft beer in general in the Philippines is looking very bright indeed. And us beer drinkers couldn't be happier.
*You can sample all the Crazy Carabao you want at the Angeles City Craft Beer Festival in December at Marquee Mall. If you can't wait until then, Crazy Carabao Beer is now available by the case and individual bottles in Angeles City exclusively at CPI Call Shop & Business Café, located at the Hotel Euro Asia, Don Juico Ave, Malabanias, Angeles City. Call 09283027838 or email [email protected] for more details.
The Crazy Carabao will be pouring the following fine craft beers at the Angeles City Craft Beer Festival:
Tarsier Wheat—4.6% ABV / 14 IBU / 7 EBC.

Kalinga Kolsch—4.5% ABV / 14 IBU / 5 EBC
Tuff Tuko Pale Ale—5%ABV / 35 IBU / 15 EBC
Exit Wounds IPA—6.5%ABV / 65 IBU / 15 EBC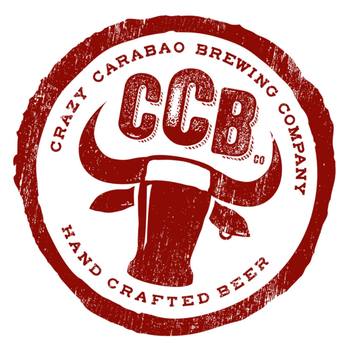 Subscribe to Our Newsletter
Be the first to know! Receive the latest updates and information about the 1st Annual Angeles City Craft Beer Festival directly to your inbox.